Integration​
The Cumulus Credova integration is quick and easy to use for linking your Credova account with your Cumulus back office.
In your Cumulus back office, a Credova payment tender will need to be created like the screenshot below

The settings for the tender should display like in the screenshot below with the "Use with e-commerce" option checked. This will be used to communicate the tender from your back office to the site.

Provide the API credentials (received from Credova) to your Celerant Web Implementation Manager. The API username is usually a mix of 6 alpha/numeric characters. The API password is usually a mix of 64 characters. The credentials will be emailed to you from Credova, but are also available in the Credova Portal, https://lending.credova.com under API Credentials.

Celerant's Credova Integration specialist will use the credentials to configure Credova on your website.
Shopper's Journey​
Credova will display on your site in the following areas:
Product Listing Pages
You will need to make a request to your implementation manager for Credova to be displayed on the product listing page.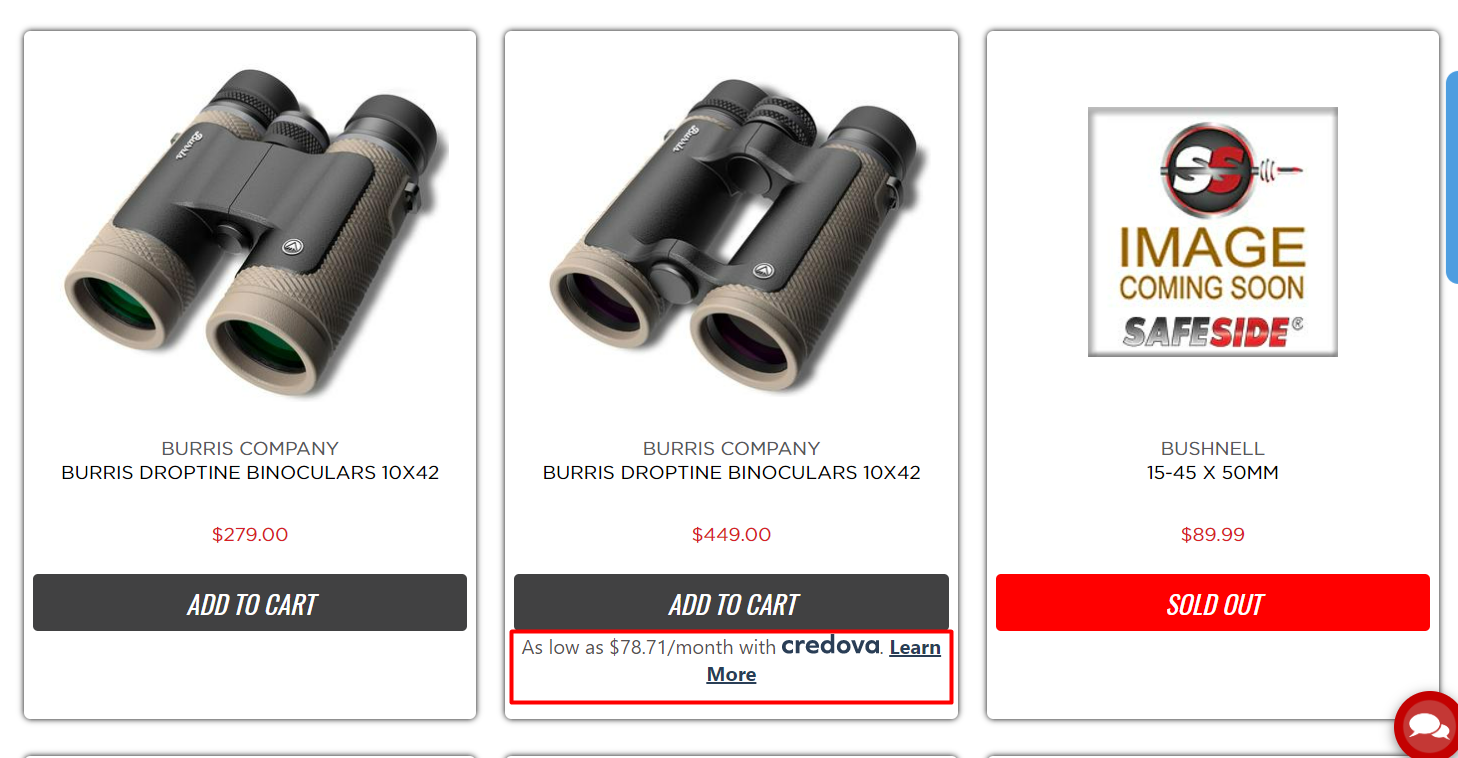 Product Detail Pages where product price is between $300-$5000.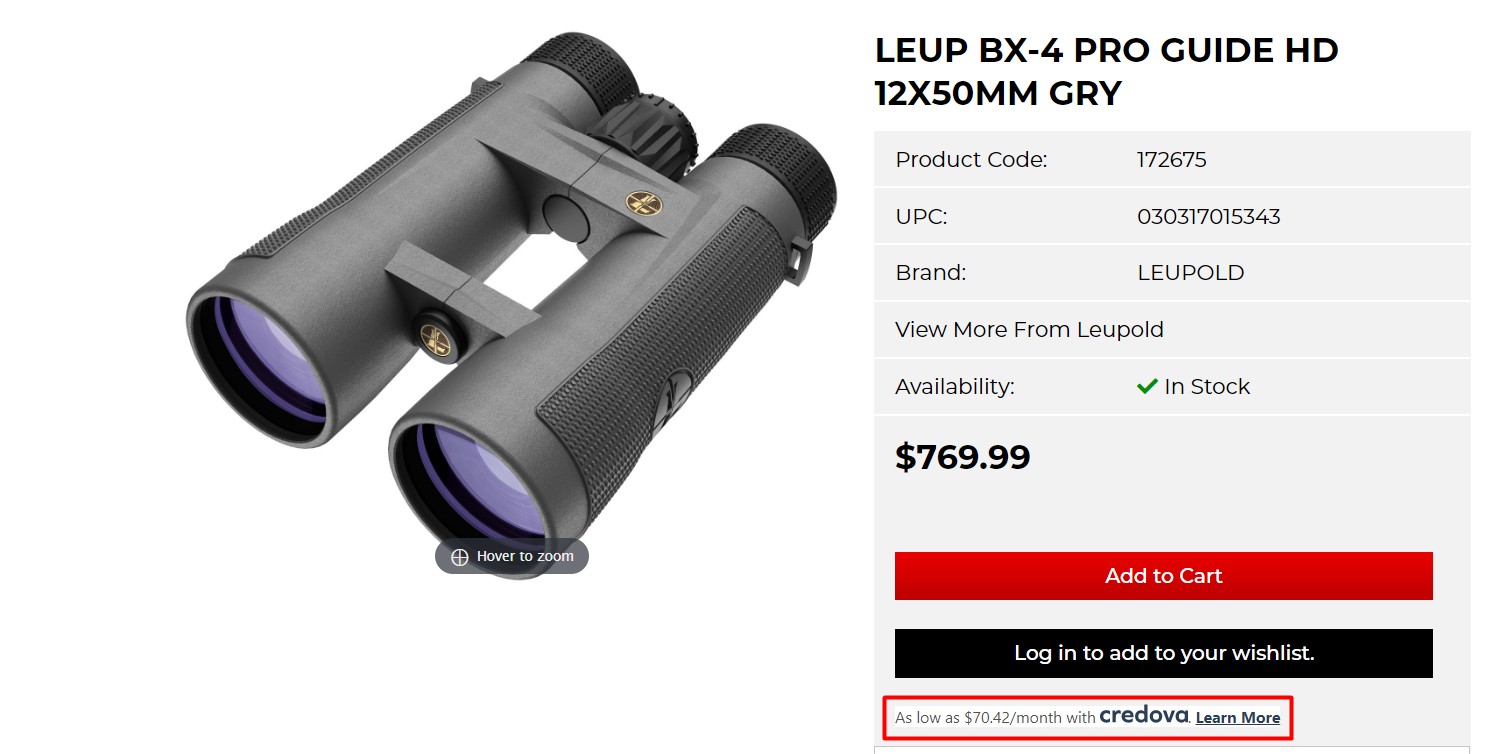 Orders & Returns​
Go to Sales Tracking--Receipts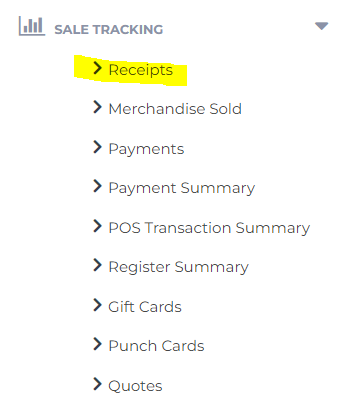 Select Store 90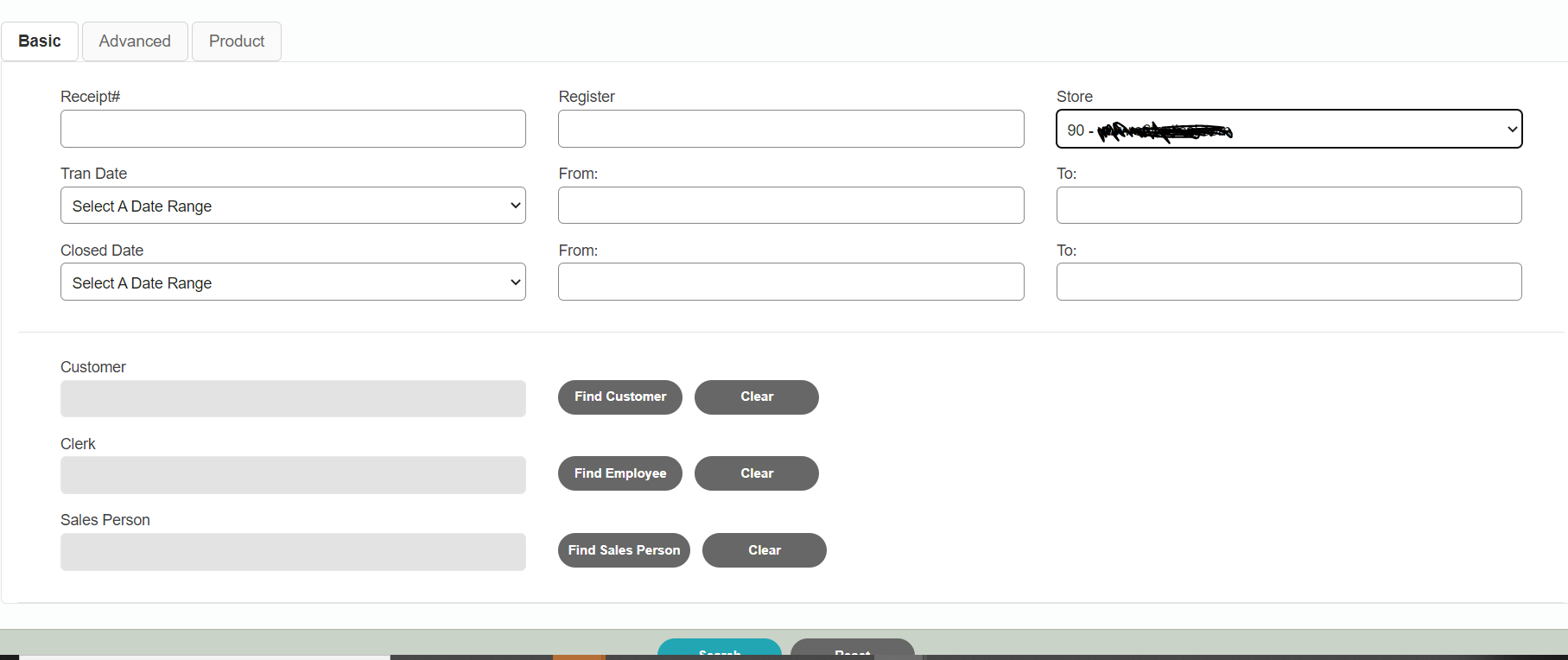 From there you should have a list of every receipt from your website from which you will be able to view in detail the item ordered and the how much Credova payment used.
This should be reconciled against the record in the Credova Portal.
For returns to refund the customer, this should be done in your Credova portal, https://lending.credova.com. However, to mark the order as a return in the system and to return the item back in your inventory, you are able to process the return in your POS.
Click the return button in your POS and follow the prompts.

Enter the receipt number.

Select a return reason.

Once the product displays in the window, it will need to be selected and the number of items returned will need to be entered.

From there the normal return functionality will take place.